HMMM 😨😨😨😨!!! Check Out Video Of What These SHS Students Were Caught Doing Instead Of Learning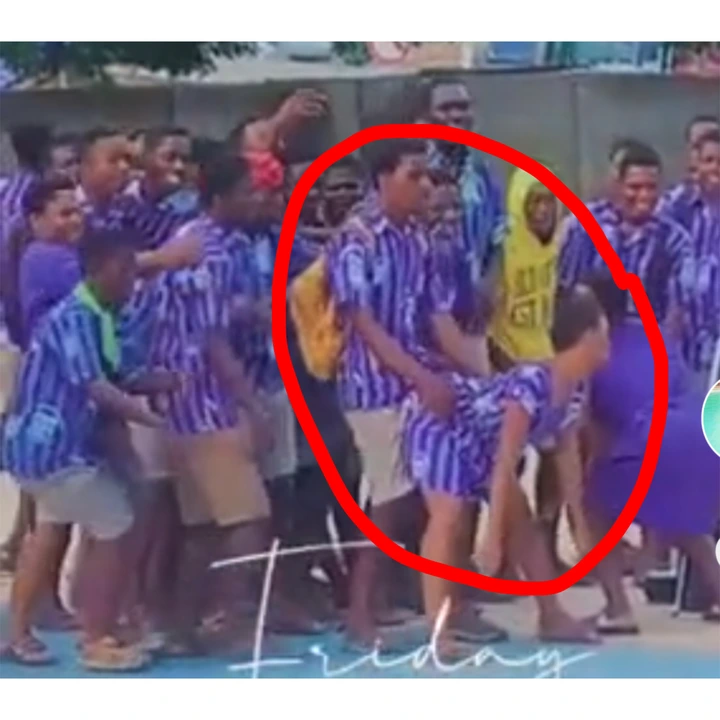 For sometime now, we tend to always see videos of our second cycle students flooding the various social media handles.
Before, the ones we usually hear of are ones in which female students are caught twerking while in their school uniforms and on top of it all, carrying out these twerking moves of theirs on the campus.
People were normally questioning to know whether their teachers get to hear of such acts and whether the required punishment is meted out to them in order to act as a deterrent to the others or not.
Nowadays, videos of students we tend to see online are ones in which you would see a male and female student standing with their bodies close to each other dancing, where you would see the male at the back smooching the lady.
The way things are turning out now, people tend to question a lot as to whether it is the right thing that we think our children are doing or not.
A similar thing is see in a video that is trending online in which you would see a single girl in the midst of a handful of boys.
They were all seen dancing but what will draw your attention most is the fact that one boy was seen standing at the back of the girl busily smooching her in the midst of the others.
The activities taking place in the background seemed as though the students were having a dancing session since most of them were seen standing outside dancing alongside the others.
On the background, you would hear a voice asking whether their parents would happy seeing them do what they seemed to be doing at the moment. From the way the voice sounded very close, it seems the person taking the video was the one asking them this question.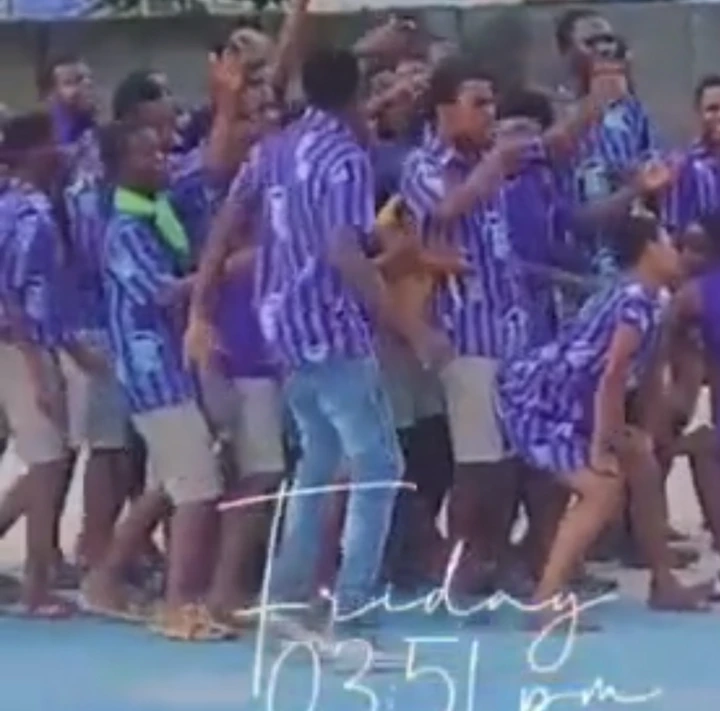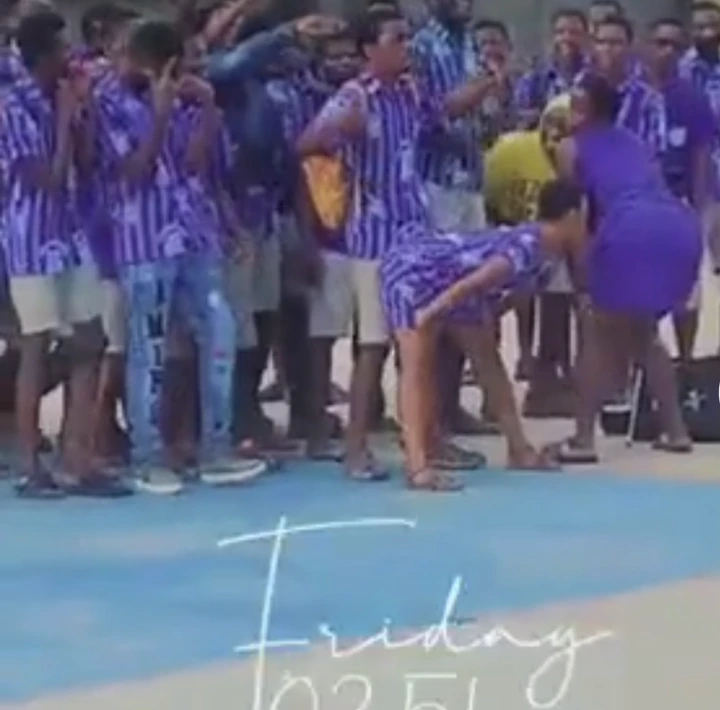 Please click on the link below to watch the video
https://vm.tiktok.com/ZM8YEfbFN/
The post HMMM 😨😨😨😨!!! Check Out Video Of What These SHS Students Were Caught Doing Instead Of Learning appeared first on Report Ghana.