Kill Them Immediately: Two Gay Busted In Nkoranzah; Residents Fume -WATCH VIDEO
Amid LGBQ debate in Ghana, two Gay were busted by a group of Concern Youth in Nkoranzah as they called for their heads.
The incident attracts much attention and also generates endless talk among the residents as he showed up to catch a glance of them.
This undoubtedly, suggests that the activities of the Homosexuality is trying to gain grounds in Ghana, hence something urgent must be done, residents reveal.
Currently, in Ghana, there is a lot of controversies about LGBTQ bill. Some part of Ghanaians claim that the Bill must be accepted, while others do not want accepted.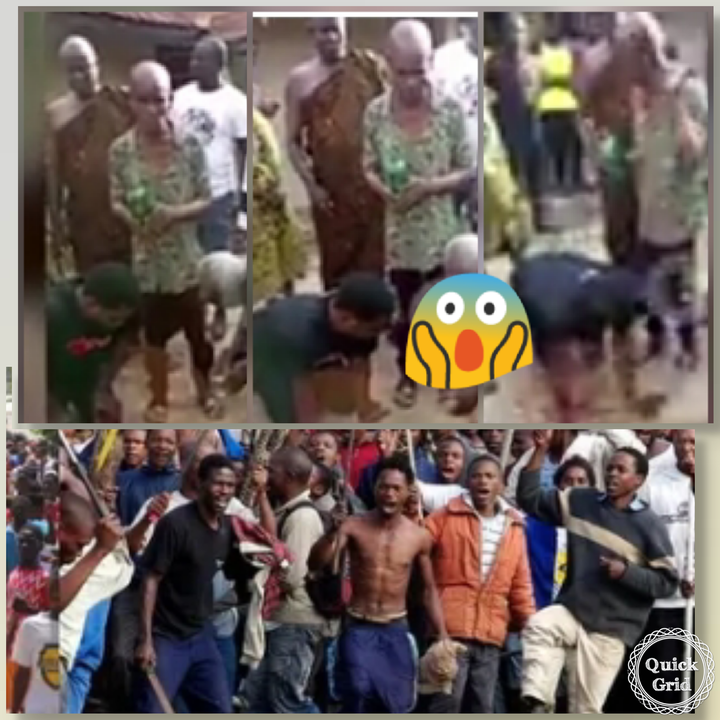 In more detail, two young boys at the age of 21 and 24 believed to be Muslims per their names were caught while doing the act in their secret room.
When the angry Youth who arrested them interrogated them, both confirmed that they are Gay Partners.
According to the further details obtained, the 24-year-old boy is called Razak acted as the man, while the 21-year-old boy whose nickname is Rag90 acted as the female. It is gathered that, Razak is a Muslim and was doing the act with his Muslim friend, Rag90.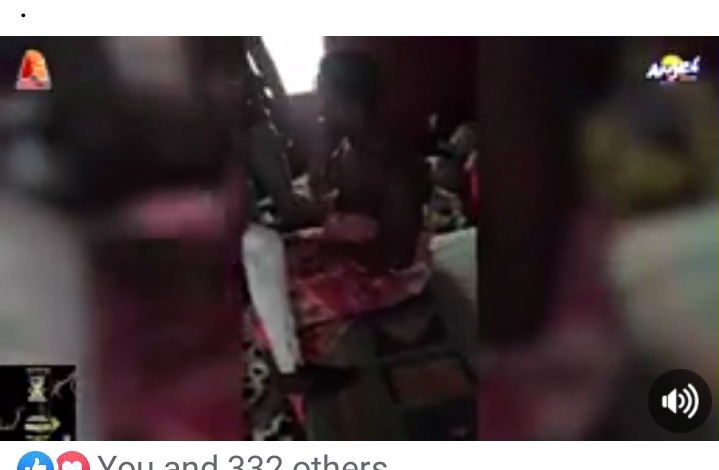 Speaking on Angel TV on Orgasm to Kwadwo Dickson, Nana Bafour Sakordie the spokesperson of the Queen Mother of Nkoransah, stated that Razak and his friend have brought curses on the land. Hence, they are likely to ban them from the township of Nkoranzah in the Brong Ahafo Region.
On the same issues, Razak and his friend were made to kneel down in front of the people as sacrifice of killing animals and pouring of Schnapps as libation were made to cleanse the land of their abomination.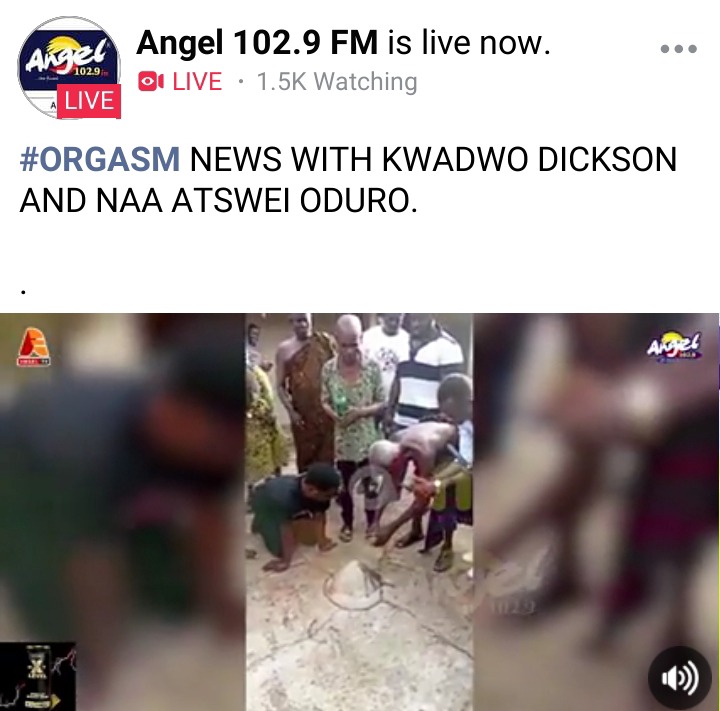 The angry and concerned youth who were gathered at the scene of the sacrifice were shouting on top of their voice.
It is also believed that some youth were asking the elders and leaders in Nkoranzah to kill Razak and his Gay partner immediately before dawn. While others were saying, the gods of the land should deal with them severely.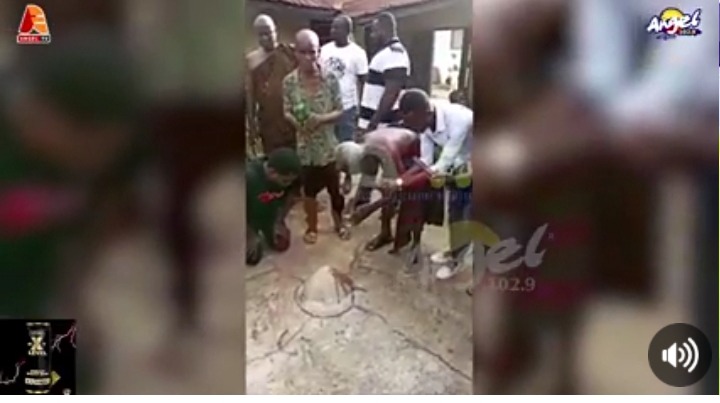 The post Kill Them Immediately: Two Gay Busted In Nkoranzah; Residents Fume -WATCH VIDEO appeared first on Report Ghana.