WATCH VIDEO: Do Not Mention Mahama's Name If You Cannot Answer Me – Johnny Hughes Tells Dr. Okoe Boye
In the spirit of the government's decision to acquire a new Presidential jet, there have been a longstanding controversy between Ghanaians. In August this year, the Member of Parliament for North Tongu constituency, Honourable Samuel Okudzeto Ablakwa instigated a campaign against the chartering of exorbitant private jets. His constant calls and cost exposure became a national issue and received attention from the public.
This has attracted diverse comments from other Members of Parliament and prominent Ghanaian political analysts who have joined him (Okudzeto). Outspoken Journalists including Mr. Kwesi Pratt have all kicked against the decision to acquire a new big Presidential jet. Earlier today, the former Member of Parliament for Ledzokuku constituency and former Deputy Minister for Health, Honourable Bernard Okoe Boye made strong revelations on the aforementioned topic.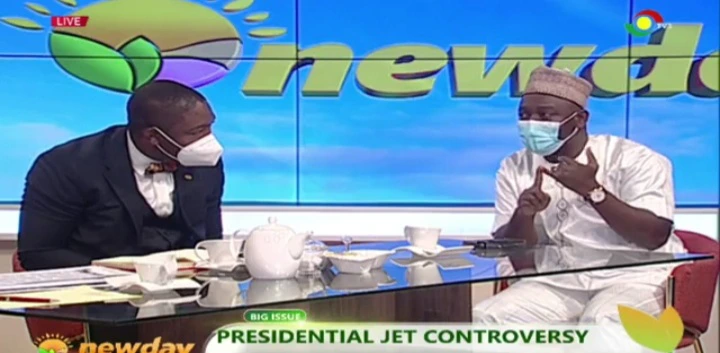 Speaking in an interview on popular TV's NewDay show hosted by Johnny Hughes, he tagged critics of President Akuffo-Addo as hypocrites. He took a swipe at NDC Communicators who have constantly chastised President Akuffo-Addo over his travels. According to him, former President Mahama also deserves to be criticized because he accused several jets when he was in power.
In the heat of the arguments, Okoe Boye revealed that Mahama's finances are catered by money from the Akuffo-Addo government. According to him, Mahama's travels are all from the good works of the NPP government. He said, "Mahama is being paid by the state every month and he will take until he dies.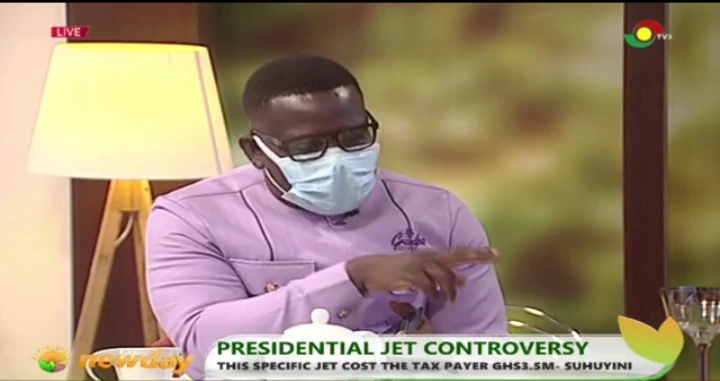 However, it seems his comment did not go down well with Johnny Hughes who in returned questioned Okoe Boye over his comment. Johnny Hughes curiously asked, "Are you saying Mahama cannot get anything with his own money? Do not mention his name if you cannot answer my question." Dr. Okoe Boye indirectly skipped the question as he pressed on to accuse Mr. Mahama and the NDC.
Watch the full video here.
The post WATCH VIDEO: Do Not Mention Mahama's Name If You Cannot Answer Me – Johnny Hughes Tells Dr. Okoe Boye appeared first on Report Ghana.